Press
Back >
Jimi Jazz Renewed on Ampeg Roster
March 27, 2019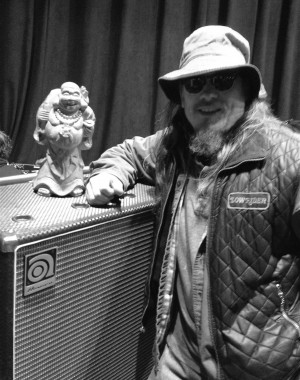 Jim "Jimi Jazz" Prescott continues to reside on the Ampeg endorsement roster despite the recent sale of the venerated brand to Yamaha Music Group.
"Some of the folks I know ended up staying with Mackie (who previously held the brand), but little else has changed. I recently replaced the Pro-7s in my touring rack, and I continue to love their rugged reliability. These things are subject to quite a bit of abuse, rolling in and out of the clubs every night, and bouncing all over the country in the G. Love trailer. We don't even use a shock mount case, but they fire up every time and are pushed to the limits most nights."
As the Winter-Spring Special Sauce Tour concludes, Prescott looks forward to the festival season. "I love playing through the SVT Classics that we specify for the backline when we rent gear, which is typically the case for festivals and Summer runs. A lot of people have been digging my set up lately - two pickups on my string bass running through two SVTs. You can check it out next month at the Crawfish Festival in Houston Texas, then at Cali Roots in May."
Comments