Press
Back >
Jimi Jazz Returns to Tour, Loon Jazz Series Continues
August 01, 2016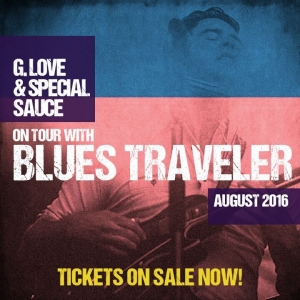 Celebrating a triumphant double hit at the Fuji Rock Music festival in Naeba Japan, Jim "Jimi Jazz" Prescott returns to tour this week with G. Love & Special Sauce, while his Sunday jazz series at Loon Neighborhood Bar continues under the leadership of Tenor-man Brian Myers.
G. Love & Special Sauce, featuring the original trio lineup, embarks tomorrow on a meandering nationwide tour that includes a festival in Southern California, a Rib-fest, state fairs, some sheds with Blues Traveler and occasionally the Wallflowers, then opening for Jimmy Buffet in early September.
Meanwhile the Sunday jazz initiated by Prescott at Loon Neighborhood Bar will continue, 7-9ish, under the leadership of longtime Trio member Brian Myers. "The music continues, and while we will miss Jim, we're looking forward to hearing some more of the great jazz talents of Portland. We're super psyched to continue to make this a great hang for musicians to play some fresh Sunday jazz" said Myers when reached for comment.
Dig it: http://loonpdx.com and https://www.facebook.com/events/1042391712495403/
Learn about G. Love tour here: http://philadelphonic.com/tour/
Comments