Press
Back >
New G. Love & Special Sauce Record Coming in October
August 25, 2015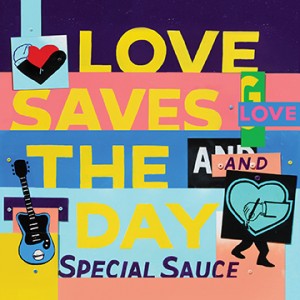 G. Love and Special Sauce is officially releasing a new full record on October 30, 2015 entitled Love Saves the Day according to philadelphonic.com and brushfire records.
Philadelphonic.com states "[t]he album returns to the classic 'hip-hop blues' sound first pioneered by the trio in the early 90s . . ." Reached for comment James 'Jimi Jazz' Prescott says ". . . well, not quite. It's actually quite heavy, more a Led Zeppelin vibe than that second school hip hop thing that influenced our first record."
The recording sessions earlier this year were chronicled in a three part blog post at jimijazzmusic.com this June.
"When we were making Sugar, I had just returned for the recording session, and wasn't planning on touring. And I approached the songs with a real sense of spontaneity - and a wider, more acoustic sound from my old german flat back bass. This time we basically went right in the studio from tour - and I used the Chadwick folding bass I tour with and (producer Robert) Carranza got a super thick and crunchy sound from my pickup rig through an old Ampeg B-15.
"Me and G had been writing together and we were all really in a groove musically so we just went into this heavy thing, returning to the classic rock we all grew up on. There's some slight psychedelic themes happening and of course - the blues; this time I think more Chicago than Delta." Prescott explains.
Stay tuned for pre-order information.
Comments