Blog
Back >
Back On!
January 27, 2016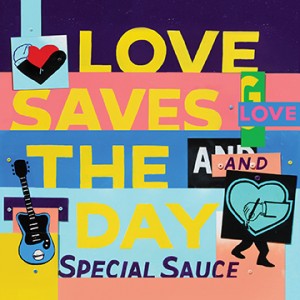 Whoo Hoo! Back on tour today. I only have time for a quick post, the bus leaves in a half hour but I wanted to update the faithful on the exciting concept for the tour.
So, we actually did a couple rehearsals (!) and it looks like were going to do the new record for the first set. It's kind of cool, 'cause we're playing some more intimate venues, so it's a lot like back in the day, when we were playing our first record in little clubs. Anyhow, I would recommend giving our new record Love Saves the Day a listen.
Then we're gonna do a second set of all requests, and it took me a minute to figure out, I mean, I guess it's totally obvious to the kids but if you're an old-head here's how it works:
If you want to make a request find the tour poster for your show on Instagram (follow phillyglove ) or Facebook
( https://www.facebook.com/glovespecialsauce/ ) and make a comment with your requests, and we'll get to as many as we can and can remember. I guess it's not that complicated. Tour posters usually come out the day before or so - and you know, it has the date and all for your show.
Anyhow, you can see what's happening with tonight's poster on your platform of choice and you'll see we have some great requests tonight. I'm seeing Dreamin', Honor & Harmony and Fatman - I love playing those! There might be some stumpers - but not tonight! There's more likelihood we might run out of time.
Well, thanks for coming out if you're making it, and I hope we play your song.
Phoenix AZ, Sunny and almost warm.
Comments