Blog
Back >
Charlie Haden
July 12, 2014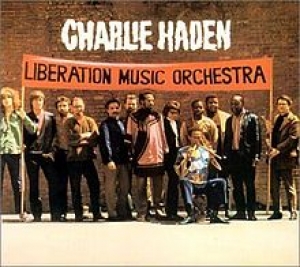 Tonight my bass solo on "This Ain't Livin'" was dedicated to Charlie Haden.
Though mostly unknown to the layman, Charlie was a giant in the world of jazz bass. He not only accompanied, but enhanced and was integral to the most important jazz of the 60s and 70s.
He passed away yesterday at 76, and to be honest, I hadn't really thought about his death much beyond a text message from a fellow jazz nut. But the chords and sentiment of G's song took me to a place; a memory inside the wood, it made me think of his simple bouncing lines with his own later group Quartet West, as well as the free-form improvisation with Ornette Coleman that made him famous - at least with the jazz intelligentsia.
I tried to play his signature double quarter notes for a bit, and I imagined my tone was as deep and rich as his, even though I'm electrified at 2k Watts now, and opening for Slightly Stupid!
G said he liked my solo as we hustled on to our post show obligations, though, I don't know if he knew what I was going for. I never really plan that solo - and sometimes I'm sure it shows, but tonight I feel like I made a progression, a story arc, if not musically, then emotionally anyway. Beauty and vibration, transition and homage -on to anger. At the illness that keeps taking our beloveds, and the troubles and cloudiness that keeps the world at large from peering beyond, into the perfect forms where Artists like Charlie live on.
I thought I saw a few smiles, and maybe a connection -beyond our simple verbiage. That's all I ask - that the Devine move through me each time I get on stage. Ha! Sometimes it comes through though -if only for a second or a phrase or a silent moment in between the notes. And then I feel an enormous pride just in playing the same instrument as Mr. Haden, and the blessing - when a small part of the Jazz Current undulates through us.
I'm sorry, I know I promised last week that this week's post would be fun, but, well, shit happens. I didn't know Charlie Haden personally and have only scratched the surface of his monumental contribution, so there's plenty to do, but I'm pretty bummed I never got to see him live. And so while I mourn with his musical and relational family, it's far easier to get out some of my Ornette vinyls or tune into the jazz station - sure to be playing a retrospective - and celebrate a life lived with a freedom that's pure inspiration.
If you never heard of Charlie Haden that's OK; he's still out there, recorded and preserved for the ages. Do yourself a favor and check out his work with Ornette (like this) as well as the Liberation Music Orchestra - which can be challenging listening, but is a crucial maturation of American Music and it's social and political consciousness. And for God's sake go see Carla Bley if she ever comes through your town.
Jazz is a history and a legacy, but more importantly a living form. And all you need to do to be a vital participant is listen.
Alaska 2318 BOI to PDX, brilliant day for flying.
Comments