Blog
Back >
Drive Day / Night Off
March 27, 2017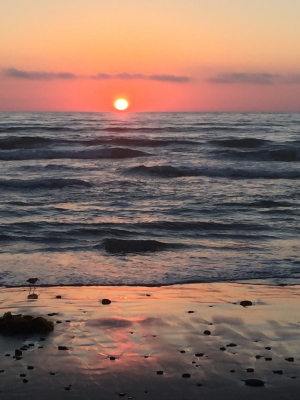 Whew! The G. Love tour has landed in Idaho Falls for a night off / drive day. We're roughly halfway between Missoula and Salt Lake City, where we play tomorrowish. Chilling on the bus in the parking lot while our driver sleeps, we'll hit the road again at two am or so. It can be disorienting, but we're super lucky on this gig to have a great bus and driver, and plenty of time off to recuperate.
We had a great NW run for my B-Day; Bellingham, Portland, two nights in Seattle and then Missoula MT— thanks for coming out and partying with us! The celebration continues next week in the mountains - come on out! - We're playing great and I'm hearing it might be a while before we're up this way again.
We had some time off a fortnight ago in Southern California. We were at the beach down there - apparently a pretty good surf spot, so we hung for three days - life's tough right? Anyway, in the sudden quiet and solitude that happen after being on stage, that's when I find myself writing in verse. My poems just kinda bubble up - I write a lot on the 'note' app on my phone, when I'm walking my dog, at home, or out on a ride when I'm on tour. I wrote this over three different rides to the beach, three different locations really.
The sun came out
Of the fog today,
And I finally made it to the sea.
Surfers floating
Like strange birds (cormorants perhaps)
Waiting for their pray/wave.
Bobbing dangerously
As the sun retires again,
Beyond the high haze.
And it's cool enough for fog again.
Running one more dog again,
the sand is cold and damp again, like California.
One more set, take flight strange bird,
And devour that wave.
Don't let it get away.
Part 2:
Dog is my spirit animal.
Overlooking the sea,
Find a good place to pee.
Smells just right/ripe,
Phertelizer phood.
Somehow she can draw the line.
The sun is winning it's war on the haze,
And the strange birds seem long and grey,
Disappearing in the sunburn sparkle.
The tide is in, the sand is hot and cool and wet,
Still not burning (not in California)
Everybody loves your crumbling palisades,
And the movie of the war we made.
Part 3:
Sunset, down the steps, a salutation.
Finally, finally we can see the horizon.
And the waves pound on,
It's an anti-song, a froth of sound,
Cleansing all those old melodies.
Strange black bird again, silent against the virgin night.
One more flight, your silhouette needs light.
Roll-in on the hissing and retreating tide/live.
What do you think? I made a few edits here, but that's pretty much what I wrote on the beach, each part was a different trip. I'm pretty satisfied with the motifs repeated over the three parts. I think it's called "Southern California".
Idaho Fall ID, Cool - almost rain.
Comments