Blog
Back >
Gigs!
May 08, 2014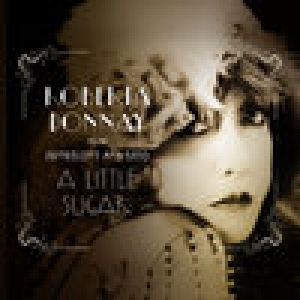 I've been back from G. Love tour for just more than a week. I'm pretty well adjusted - man, we had some good weather, I was barbecuing and walking the dog, so that helped me get the "home" vibe back. It takes a minute to transition off the road for me. The road and home life move at vastly different rhythms, and both can be intense - but in different ways. I had to switch it up quick because I have a jazz gig this weekend.
I'm really honored to be playing this weekend with Roberta Donnay and the Prohibition Mob Band. I'm filling in for Roberta's regular bassist Sam Bevan, and I hope I'm up to the task. It'll be really fun, this is like the original party music, and her interpretation is modern in just the right ways. We're playing down in Eugene tonight, then doing a couple gigs at WhiskeyFest NW. All right!
I just got an update of Special Sauce tour too, and we're playing down in LA next week, I think at the Racetrack, then the following morning we're back here at the Portland Rock And Roll Marathon - so if you're running in that you can rock out with us at the finish line. We're playing Summer Camp on Saturday the 24th, and there's this and that in June. Then July 1st we start back on tour with Summer Fest in Milwaukee. Boom! - then we're on Slightly Stoopid tour on and off - and we'll call it a Summer.
I'm looking forward to doing some gigs with my Trio too, though there's nothing on the calendar yet. Maybe we'll just go play on the corner when the weather gets nice again.
OK, next week, I'll get deeper into something but now I gotta go get the charts ready for tonight.
Portland, cool clouds.
Comments