Blog
Back >
​Home At Last
April 25, 2017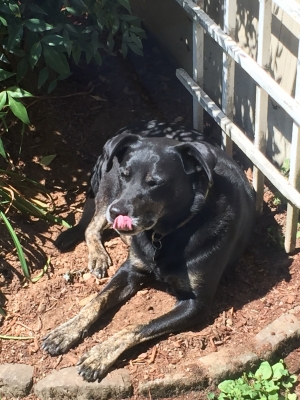 This is my first full week home, done with tour, no one-off's for a few weeks (see you at Hoagiefest in Philly 5/27!) Anyhow, when I'm home I want to get right into a new vibe, but it always takes time to transition, to unwind my mind from the furious travel and emotional rollercoaster that is tour. So a week in is when I got to get on it, check a new scene, hook up a cool gig or two.
G. Love just keeps right at it, doing his super-group Jamtown tonight, and he's got a full schedule this summer playing his solo gigs. Houseman is hustling in Nashvegas.
I made the jam session last night. That's always cool, I played Ed Bennet's bass, and he's got raw gut strings on his D and G string, man if feels cool. The piano player called a couple of Cole Porter lines, but man, I always confuse those ones (like does the bridge for Night and Day modulate up to Eb?), so we did some more session-type tunes, Softly as in a Morning Sunrise, Oleo, Autumn Leaves, yea, just fun shisnit to blow on. Ron's session is real mellow, very nice peeps all around, like Portland itself, not a lot of cutting or guys hanging who are too hip or whatever.
Today I'm getting the studio fired up and working on some various recording projects. I'm working with a really cool duo out of Boston called Bitters. It's very complex and melodic and I'm looking forward to editing down a dozen or so overdubs I did on their track. Then I'll cut on another track they sent, it's kinda far-out and free, perhaps a meditation more than a form.
I'm working on my singer-songwriter record. All my songs are slow and smooth, and I'm trying to arrange them in a suite because some are pretty short. Anyhow it's super fun to be playing (and singing!) them with other people and tuning in real parts and human grooves. I'm looking for the right gig to debut the whole thing, play it live.
But first I did a chore for G. Love, which was to select performances for the live record that's coming out shortly - Blues Music at 20; Special Sauce live in Boulder Co. We recorded two nights of our 2014 tour when we were playing the first record. So it's us playing the first record live, and if I'm not mistaken G is going to put it out on vinyl at some point. Anyhow, I had to select the songs from each night, and yea, it was just too mentally straining to do it while I was out on tour. It's absolutely the hardest part of being a musician to me; listening to yourself and being critical of the whole performance while trying not to be overly critical of your own flubs and flaws.
So I got through it, listening to each song, first night, second night then deciding. The sounds are close enough we could edit between the takes, for example use a solo or verse from one night in the middle of the other. These types of shenanigans are to be avoided in general though. The beginning will be mostly the second night, then if flips back and forth and it ends on the first night. It's a pretty standard editing formula really, but yea, I kinda wish we recorded the whole tour, but that would have made the deciding on takes much more difficult.
So that's all well and good - keeping me busy, but alas, does not bring home any of the proverbial bacon. So, I must also move forward on that front. Send out resumes? Start making chili? Do you know any tours that need a wacky super-loud upright bass? Acoustic, electric, guitar and piano too. I do any kind of audio production as well. Hit me up if you think of anything for reals. I work pretty cheap from home, but my touring rate will include travel days, specific backline and perdium.
An ideal engagement will conclude or be flexible to allow me to continue with the Special Sauce.
https://www.linkedin.com/in/neptoonijazz/
Portland, OR Drizzle and Rain.
Comments