Blog
Back >
#NothingElseQuiteLikeHome
October 19, 2014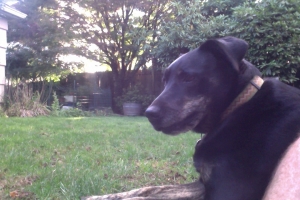 We're enjoying one more glorious day today, out here in the Northwest. I got the motorcycle out for probably the last ride of the season, I don't ride much in the rain. Got the grass mowed. It's funny. I stopped mowing it because we did not water, but as the rain comes back and the soil moistens the grass jumps back to life and fills in as if it was never brown and dead. Good thing too, because I need the grass to be robust and absorbent for the coming months, so it can drink as much rain as possible before it turns into a muddy mess.
I'm pretty much back to a normal schedule after returning last week from Japan. Jet lag is aways easier coming home but I think it gets more intense with age. What a great trip though.
I dearly love playing over there . . . there seems to be more listening. Perhaps even because of the language barrier folks get more of the story from the instrumentation. Frankly, most of our fans are fine at speaking English, though following G. Love's singing is tough enough for a native speaker! They come over here often. It think for a certain generation and class it's a kind of a pilgrimage - I mean, most will proudly tell you about their trip to New York or Los Angeles, but the real Mecca is New Orleans. As I was mentioning a party recently, the Japanese have more respect for the history of American Jazz and Blues than we do. I suppose that's part of it, cultures don't often appreciate their own folk cultures wholly.
I also love eating there! We had some culinary adventures including a little place where we had rustic rough cut sashimi, the most amazing fried calamari ever as well as some killer fried chicken right on the sidewalk - standing at a little table made of fish boxes. Of course the ubiquitous noodle houses, where you select your variation and pay at a machine then take the ticket inside. I get extra pork and maybe an egg in there, though it's hard to figure out when it's all in Japanese!
Anyhow, there was more fun meals and shows - I will have more commentary later, now I'm home though and nothing beats the food here. I just had a fried oyster that was perfect, and now I got to head out to Fire On The Mountian, our local chicken wing place. I think one of their spicy margaritas will fully integrate me into my home groove.
Portland, Oregon, sun is setting and they say the rain is coming.
Comments