Blog
Back >
Poetry Time
November 15, 2015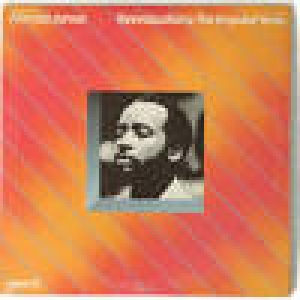 I've decide to write a poem, in free verse, tonight. Thank you for your openness and understanding.
Another Religious Orthodoxy
And I was reading about the pastafarianisms and thinking about farcical religions.
And then I was jammin' Dolphin Dance and I thought "what about Herbiefarianism?"
I mean, what if Herbie Hancock is a walking incarnation of God?
He (Herbie) wouldn't know it; that's how tricky Yahweh is.
What really made me think of it was, I was trying to play one handed, but was wandering;
dreaming of Ahmad Jamal's version of Dolphin Dance,
Live at the Montreux Jazz Festival, 1971. The pedal point is extended, in the double-time.
Why can't we bring together this living Holy Trinity?
Ahmad, Herbie, and maybe like McCoy Tyner right?
Bring on armageddon in bebop, Rebirth in Jazz - the eighty eight keys takes us on a visionary journey around the sun Rah - dig?
On the other side - nee side four! - of His "Reevaluations: The Impulse Years"
(I have a couple of these, like Sonny Rollins too)
Is Tranquility.
That's my favorite jam.
Portland OR, Blessed rain.
Comments