Blog
Back >
Sugar!
April 22, 2014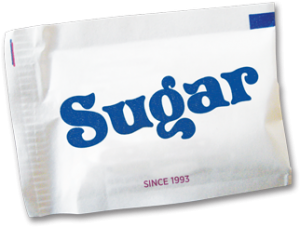 Bada Boom! New G. Love & Special Sauce record is out! (You can get it at http://philadelphonic.com/ and tweet it with #jimijazzisback.)
Original line up - for the most part. I'm super proud of my part in this album.
Man, I remember driving down to LA, I was kind of in disbelief. Down to California to record and warm up and soak up some sun. After five years. It was so long ago I don't remember how I felt about it - which was probably a good thing.
So I was just psyched to be heading down to Jack's studio and to make a little bread. I was surprised to be called in, frankly. We had talked about an anniversary tour but . . . recording? Based on the last few sessions, from what I recall, well, I feel like we had drifted.
I couldn't imagine what I could play in the studio better than Timo, but I know it's more complicated than that. There's a certain kind of magic, and I was for sure familiar with how a difficulty with a producer or whatever can fuck up a session. But Timo is a great musician, and I was surprised, honestly, when he wasn't featured on Fixin' to Die.
I listened to one of our out-take bootlegs, "Back In the Day" on the way down and really enjoyed it. It had been a long time. Thank god the self criticism and self consciousness fades over time.
Anyway, man - As soon as I got there and set up we were in a deep groove with Dave Hidalgo, and I knew the luck plane had shifted and we were back into something serious. We were playing a funky new groove on Nightlife, and it was deep and warm. I was coming into a huge turn at a hundred mile per hour, and yea - give thanks. It helps with the nerves I've found.
So I put the record on on the bus today, and I'm listening to it with Frank and Frank. All right, man, you know, pretty cool. There's a couple on there that we've been playing a long time - "Sugar" has been around for a while, and yea, "Run for Me" we've been cutting that one since the very first session. I really dig that we got a real heavy 3 against 4 thing in the groove, and the guitars are right in the story.
It's fun to be back, and many thanks to everybody who has been welcoming me back out here on the road. Thanks as well to everyone who can support us with an album purchase, it helps us keep going, and I really hope you enjoy it. I'm looking forward to getting deeper in the Sugar this summer, see you out there.
Atlanta Georgia, the rain has broken
Comments